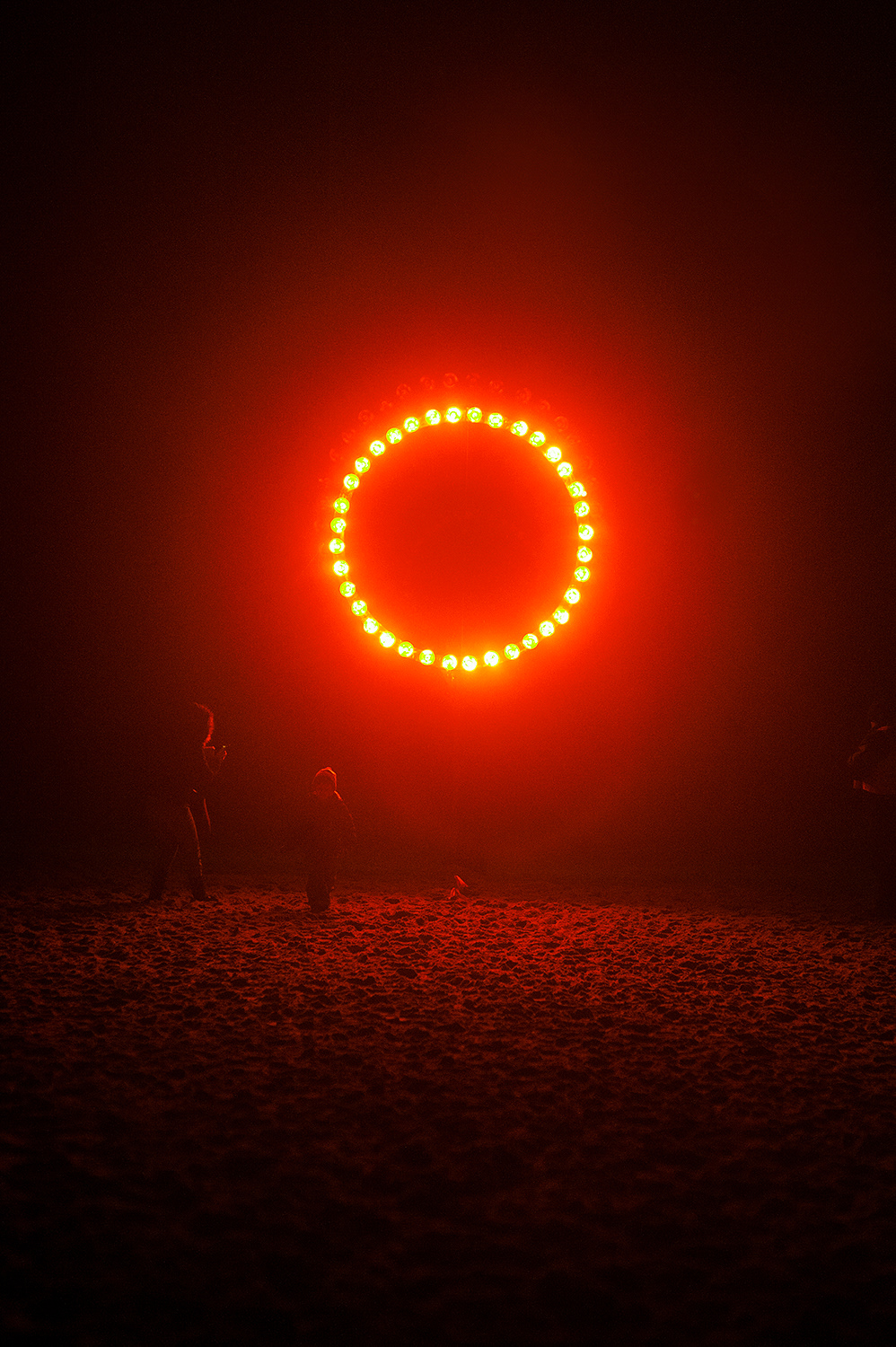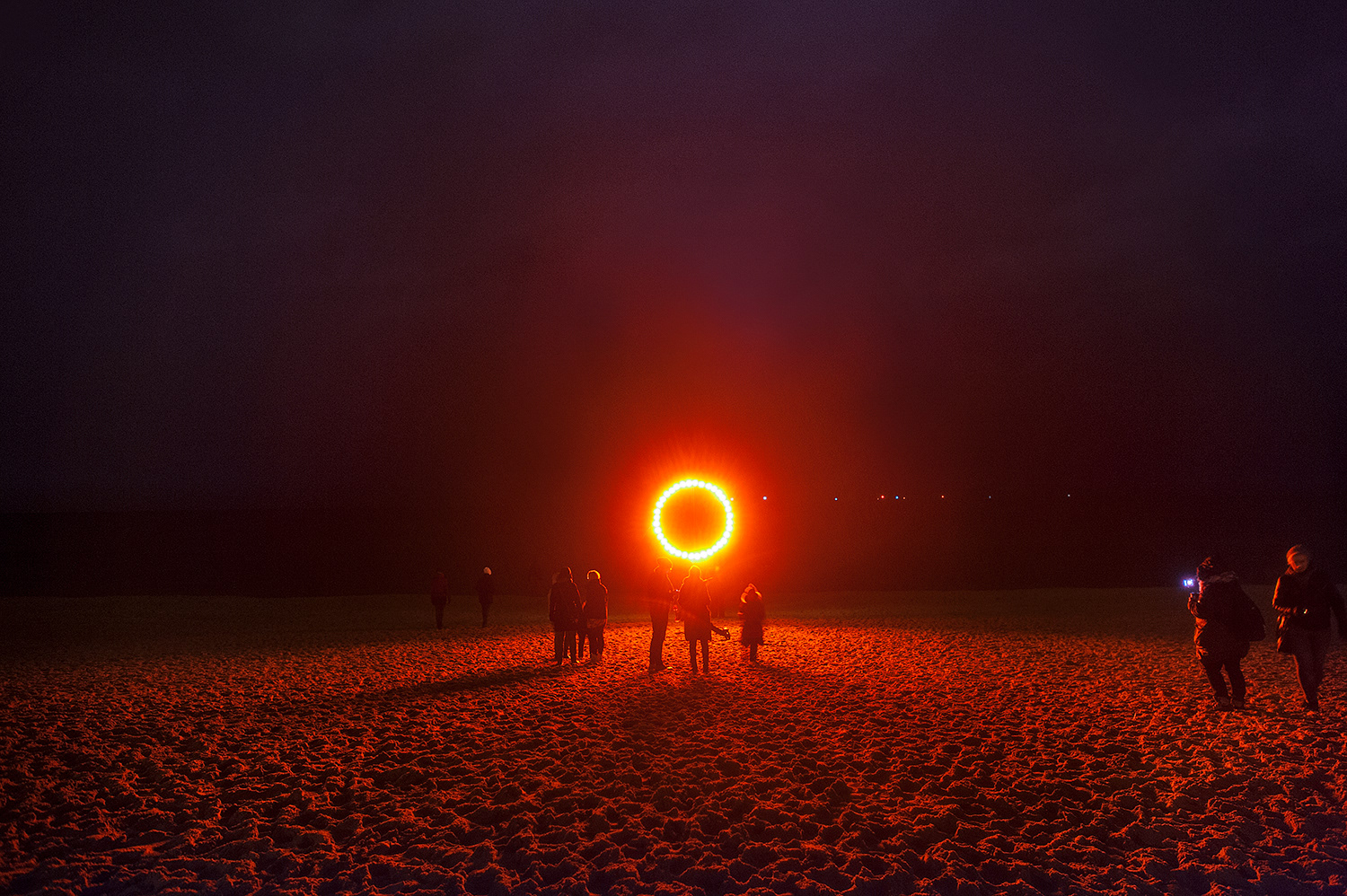 site-specific installation
festival Narracje 2017
Gdańsk-Brzeźno (beach)
november 2017
Laura Grudniewska recreates a solar eclipse against the backdrop of the black horizon. "Sun, which stands for light and warmth, is the most coveted and therapeutic element of relaxation," says the artist. Its loss would be a disaster for any seaside resort. Although even ancient priests and scholars could precisely foretell when an eclipse was going to happen, even a momentary darkening of the sun resulted in widespread fear and panic. People were not sure whether the cool greyness enveloping the sky would not become a permanent feature of their lives. Anyone who has had an opportunity to experience a solar eclipse will agree that this phenomenon is in equal parts beautiful and terrifying: the sudden, all-affecting change influences our manner of seeing and experiencing the world with uncanny force. Apart from poignant sadness, symbolically etched in Grudniewska's apocalyptic monument, the work is also supposed to bring relief in the form of therapeutic warmth emitted by illuminators placed on the statue's rim. The combination of emotions provoked by the object may be compared to the rippling surface of the sea behind it: though it harbours a destructive demon, it can soothe even the most exhausted of hearts.